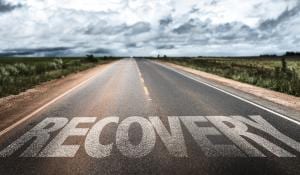 Depression is often an ongoing struggle, which can make it difficult to know what approach is best for us to find lasting healing. New research, however, gives us a deeper look into understanding how to treat our depression in a way that does not just lessen our symptoms, but works with and through our depression symptoms to achieve sustainable healing. 
A new study out of Orygen, the National Centre of Excellence in Youth Mental Health in Australia, shows that psychotherapy should be the first approach for depression treatment, with medication being a secondary option. 
This research, published in The Lancet Psychiatry journal, reveals that individuals ranging from 15-25 who received psychotherapy alone experienced equal improvement in their depression symptoms as their counterparts who received psychotherapy and medication treatment. 
These findings demonstrate the reality of the common misconception that medication treatment for depression should be a first approach. Often it is said or believed that medication should eliminate all of our symptoms of depression and that once we are on medication, 'everything will be fine.' This, however, is not the case. 
Medication helps to address or alleviate the physical symptoms of depression such as body aches, fatigue, and lethargy. What this really means is that medication is helpful in allowing us to feel 'better' enough to do the work towards directly addressing our depression and finding lasting solutions. 
Essentially, medication functions on the level of addressing our limbic system (our emotional reactions/the physical symptoms of depression), whereas therapy also focuses on our cortex (our thinking brain) to help us work through our thoughts and emotions in order to find and achieve health and healing. 
To think of it another way, if depression ran on a scale from 1-10, and without treatment we are constantly living at a ten—feeling excessively lethargic, achy, entirely disinterested—typically this means that we can't get out of bed or do anything to effectively work towards healing. When this is the case, medication can be a helpful approach in lowering that scale—from, say, a ten to maybe a five or a six. Lowering our symptoms from a ten to a six is extremely helpful, but it doesn't mean our depression is completely gone. What it does mean, however, is that we are now at a point that we can get out of bed, we can face our struggles, and we have the energy to do the work we need to do to lower or even eliminate our depression. 
This and other research suggests that psychotherapy should be the first approach for sustainable depression treatment, especially for younger individuals. Medication is best reserved as a secondary approach and has been found to be more effective for older adults. 
If you are struggling with depression or other mental health concerns, Catholic Counselors is here to help you find faith filled answers to life's difficult questions. For more information or to schedule an appointment, give us a call at 740-266-6461 or visit us online at CatholicCounselors.com.