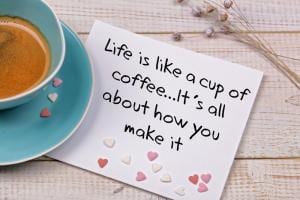 We live in a busy world. Our daily schedules are hectic enough, and with the currently popular push to prioritize self-care, it can often feel as though our own happiness is just another thing we have to schedule onto our to-do lists. 
But it shouldn't be this way! So how do we find happiness in our every day lives, just based on what we are already doing?
New research out of the Massachusetts General Hospital (MGH) Recovery Research Institute identified three top practices that significantly increase overall, daily happiness levels. 
The researchers on this study provided a variety of brief, text-based, self-administered exercises to five-hundred adults. Each exercise required approximately four minutes to complete. The results identified these top three happiness exercises that will help to boost our overall happiness!
1. Reliving Happy Moments
How to: For this exercise, choose one of your own photos that depicts a happy moment for you. Is it a picture of your family? A picture of you with your significant other? With your best friend? An achievement? Whatever you choose, take a a few seconds to remember that moment, then write a brief description of what was happening in that photo. 
Why this works: This exercise gets you thinking about good times. It takes you out of the present moment (especially if the present moment is a stressful one), and allows you to focus on something good that has occurred in your life! 
2. Savoring
How to: Think about and describe two positive moments or experiences that occurred during the preceding day. Was it a positive interaction you had with a coworker or family member? Was it getting to enjoy a few moments of sunshine? Describe this happy moment and how it felt to experience it.
Why this works: It's easy for us to get caught up in our hectic, fast-paced day, and we often simply focus on what's next and what we have to do. This "Savoring" exercise gives us a chance to reflect on the positives of the day and reminds us of the happiness or little blessings throughout the day.
3. Rose, Thorn, Bud
How to: Briefly list 1) a positive moment and 2) a challenge you faced during the preceding day. Next list a positive moment or a pleasure you anticipate for the following day. 
Why this works: Like the "Savoring" exercise, "Rose, Thorn, Bud" allows you to think of a positive moment that you experienced during the day. This exercise takes this a step further, however, by allowing you to consider a challenge that you faced and evaluate how you overcame this challenge, what your plan is to overcome this challenge in the future, etc. And finally, this exercise ends on an important and uplifting note by allowing you to reflect on something you can look forward to in the coming day. 
Find out more ways to increase your happiness by checking out, "Unworried—A Life Without Anxiety" and tune in to More2Life—weekdays at 10am E/9am C on EWTN, SiriusXM 130!